Dental Bridges
A dental bridge is a restorative option used to fill the gap created by a missing tooth or missing teeth. A gap between your teeth can be potentially dangerous to your dental health, as it can cause your teeth to shift, resulting in a change in your bite that could be painful. Dental bridges help solve this problem by using the two surrounding teeth as "anchors" to hold a false tooth in the place where the gap is. Typically,
porcelain crowns
are placed over the surrounding teeth, and the false tooth, known as a pontic, is fused between them.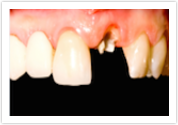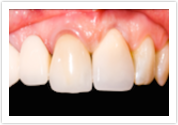 There are three types of dental bridges used today
1. Traditional fixed bridge - The most common type, which as stated above, involves porcelain crowns being placed over the two surrounding teeth and being used as anchors to hold the false tooth in place. The false tooth is typically made of either porcelain fused to metal or ceramics.
2. Cantilever bridge – In circumstances where teeth are only present on a single side of the gap, a cantilever bridge is utilized. These types of bridges are usually used in places that don't require much intense chewing, like the front of your mouth.

3. Resin-bonded bridge - In other areas of the mouth that see less stress caused by chewing, a resin-bonded bridge may be used. In this bridge, metal or resin wings are bonded to surrounding teeth with resin to hold a false tooth in place.